A fruitful research consortium that aims to develop cleaner marine fuels was sparked by the need to comply with new regulations for sulfur emissions introduced in 2020 by the International Maritime Organization.
To help meet these new regulations, KAUST is partnering with the Oil Sustainability Program and Saudi Aramco's base oil company Luberef. Together, they are undertaking the first demonstration step of fuel desulfurization at the refinery scale.
Sulphur dioxide (SOx) is one of the greenhouse gases implicated in climate change. Thus, lowering these emissions to below the regulated 0.50 percent will improve air quality and reduce acidification of coastal waters — a good outcome for coastal communities as well as the planet.
"Together, they are undertaking the first demonstration step of fuel desulfurization at the refinery scale."
"Options to reduce SOx emissions are currently limited and impractical for an industry like shipping that is a low-margin business," explains William Roberts, director of the Clean Combustion Research Center at KAUST. For example, retrofitting for a low-emission fuel or installing exhaust cleaning systems would require costly vessel upgrades and take decades.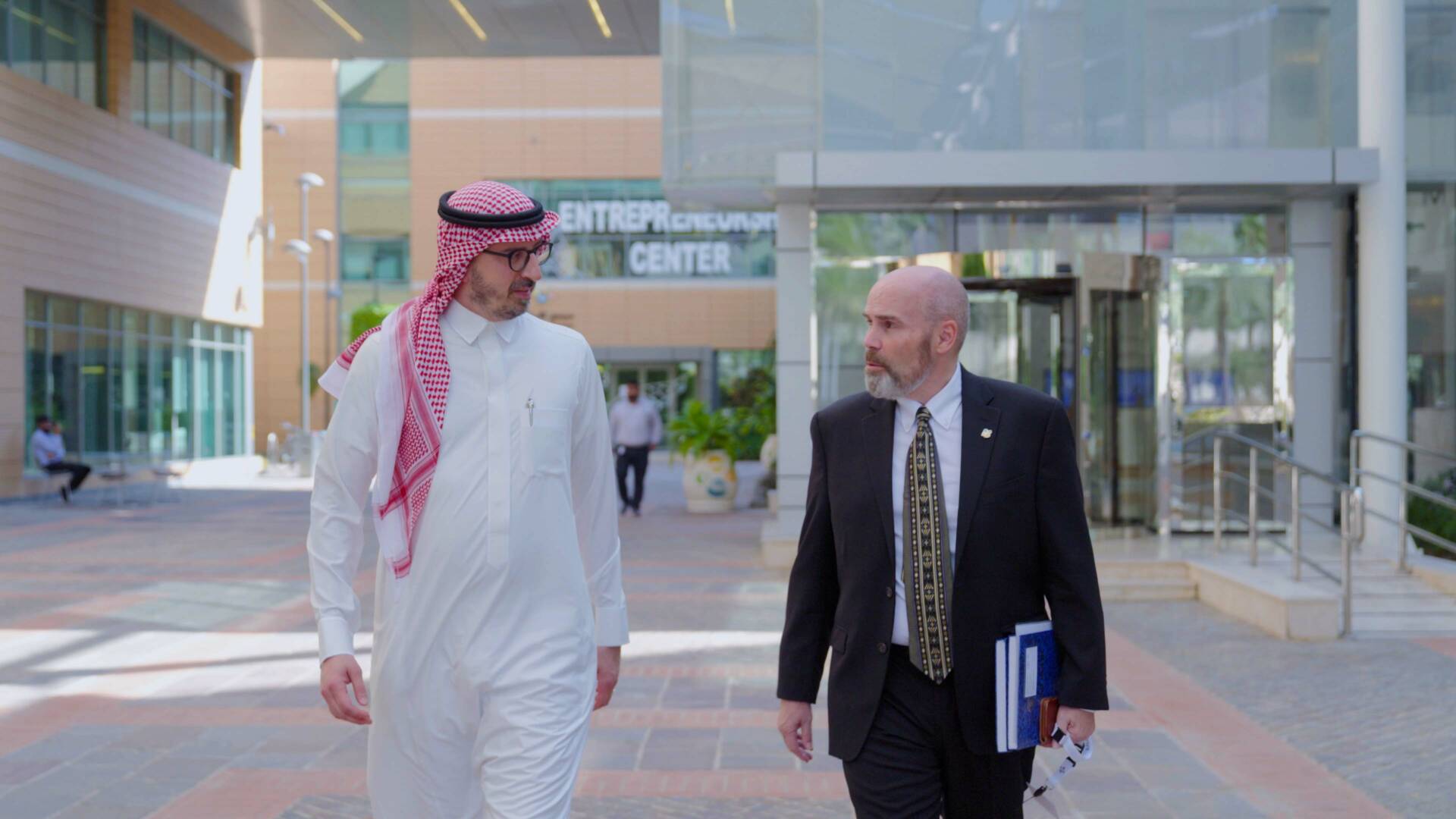 "The most cost and time effective alternative is to tinker with the heavy fuel to remove the sulfur," says Roberts. KAUST is researching such an option through the spinout company uODS, led by Roberts, in collaboration with the Oil Sustainability Program and Luberef.
"This is where real impact happens," suggests Mohammad Al Tayyar, program director of the Oil Sustainability, speaking about the importance of this project to address a global challenge. "We need to scale up technologies from the lab all the way to commercial applications that can be deployed globally."
"This is connected to the Kingdom's Vision 2030, as we are utilizing hydrocarbons in the most environmentally and economically sustainable manner," says Al Tayyar.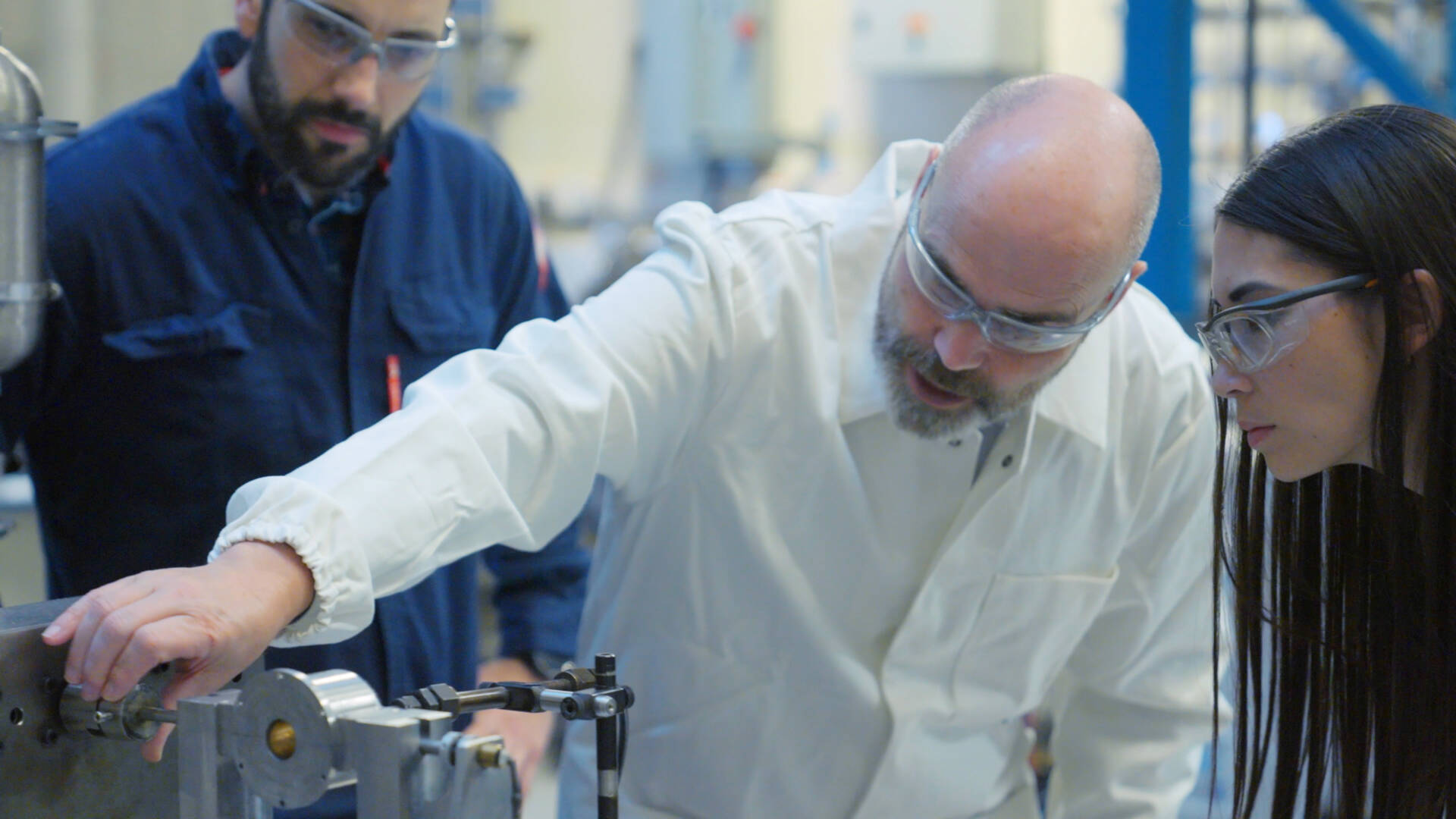 Cold call sparks a hot topic
The collaboration between KAUST and the Oil Sustainability Program began in 2018, following a call by the Ministry of Energy about reducing sulfur content and emissions from the marine transport sector to comply with new international requirements. Roberts says this was a significant challenge: "At that time, this meant reducing fuel sulfur emissions by a factor of seven."
The marine transportation industry is driving this innovation because their business model is underpinned by access to cheap fuels. However, desulfurization technology will also be transferable to other heavy-fuel-powered industries, such as utilities that use steam boilers, or chemical and cement factories.
"In discussions with our wider industry stakeholders, some also identified concerns with emissions from their plants and from their industries. Thus, the bottom line in this project is that it will not only focus on the maritime industry but will also benefit many other industries," says Tayyar.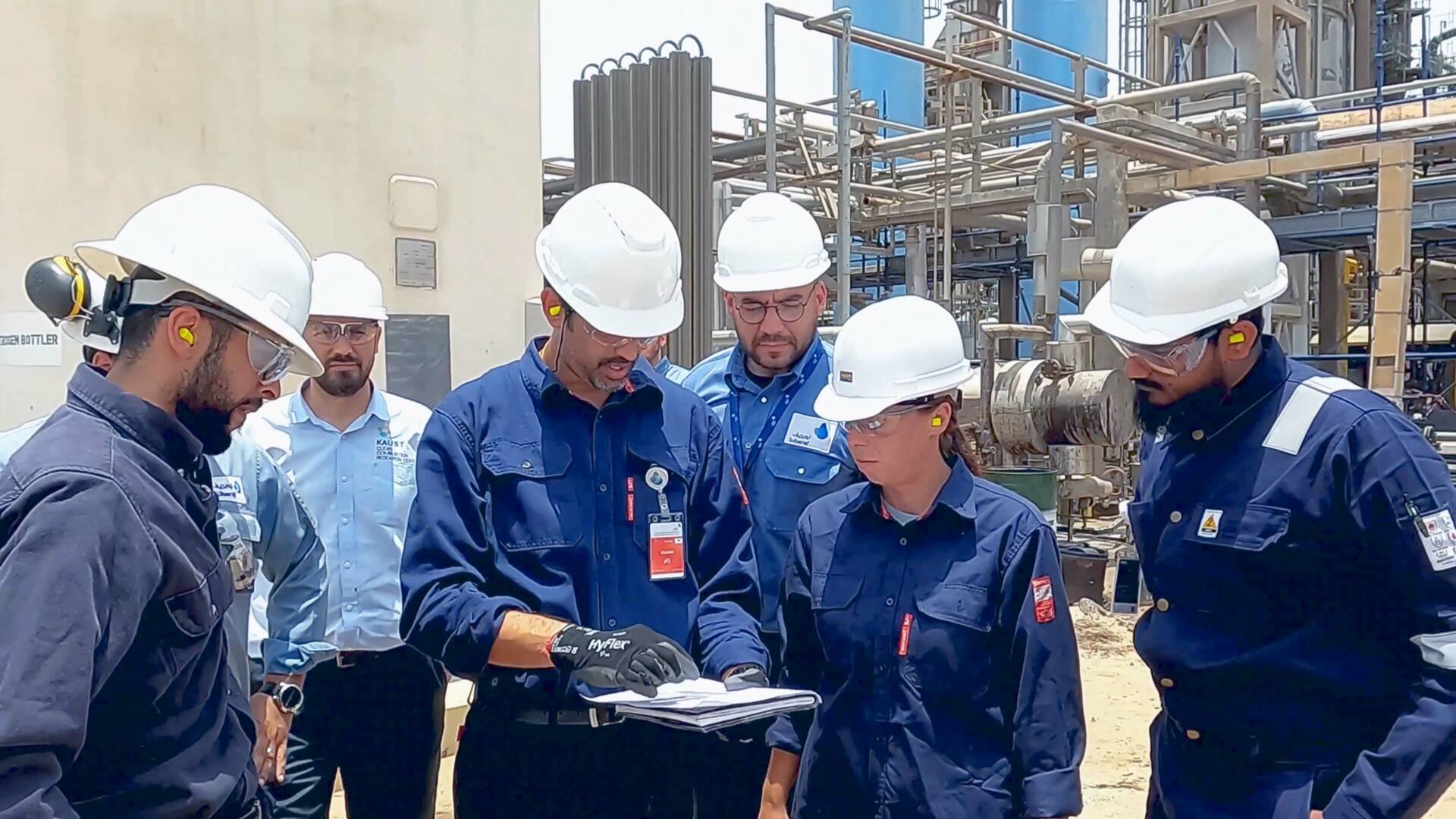 Transition brings challenges and opportunities
This project, suggests Roberts, illustrates the challenges and the opportunities of transitioning to a new energy ecosystem.
Most nations have accepted the need to transition to renewable and low-carbon sources of energy. However, while this social, technical and operational transition takes place, hydrocarbons will remain the primary source of power for the next few decades. The Kingdom has an ambitious agenda through Vision 2030 to play a role in this transition through reducing its dependence on oil-based resources as well as leading efforts to ensure that hydrocarbon resources are utilized to be most environmentally and economically sustainable.
"In line with this transition, the Oil Sustainability Program is collaborating with a range of government agencies, research institutions and international stakeholders to understand the implications of global trends on the broader energy ecosystem," explains Tayyar.
The Oil Sustainability Program also aims to identify opportunities to support the energy ecosystem's evolution in an economically and environmentally sustainable manner through technological advancements. "Together, the Oil Sustainability Program and KAUST has the innovation, research infrastructure and knowhow to support this transition," says Tayyar.